Published
: 2019-06-20
Last Updated
: 2019-06-20 10:57:15 UTC
by
Xavier Mertens
(Version: 1)
0 comment(s)
My today's diary will not be technical but could help you to better organize your next travel. This week, like many SANS ISC Handlers, I'm in Washington DC to attend SANSFIRE[1]. Based on our daily jobs, we have to travel quite often and, in my case, I'm always afraid to forget something important when I'm packing to visit a customer or to attend a security conference. When I'm attending a security conference, I'm always carrying a lot of electronics gadgets and stuff to be sure to be (safely) connected once in my hotel room: portable firewall, cables, adapters, etc. When you need to visit a customer for a specific mission, it's even more important to not forget a device or piece of software to perform your tasks in good conditions.
I'm using a travel packing apps to organize my travels. Based on the destination (country, climate, the period of the year) and duration (number of t-shirts, underwear, …), it generates a list of stuff to bring with you. Usually, this kind of applications has a pre-built list for holidays, business trips, sports activities etc.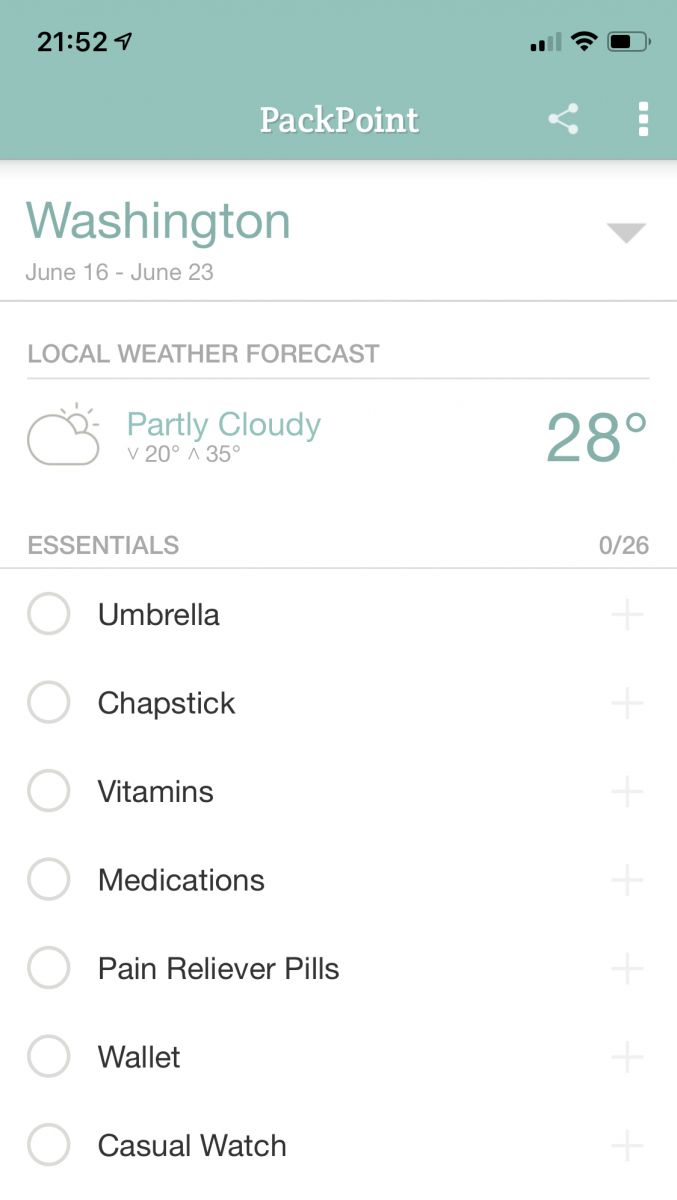 I'm not promoting any application, I just bought the "pro" version of PackPoint (for a few $). This version allows to create custom packing lists. I created some based on my business tasks:
Incident Handling
Pentesting
Infosec conference
Let's take the incident handling list as an example. You must be sure to bring everything with you to work in an efficient way. From a technical point of view: have the right tools, enough storage, licences. But also from an administrative point of view: on-site contacts, authorizations, documents, etc. Here is an example of a list of stuff to bring with you:
Contact information for people inside and outside the organizations.
Mobile phone and spare batteries
Camera
SIMM cards with data subscription
Powerful laptop(s) with enough CPU/RAM/storage
External performant storage (SSD/USB-3)
Portable hypervisor (like an Intel Nuc)
Raspberry Pi
Software (on CD/DVD, USB)
Network tap
Switch/cables/adapters
HD Write blocker
Blank media (USB, DVD/CD
Notebooks / pens
Tools (screwdrivers, cutters, tape)
Console cable (USB2Serial)
Forms (for evidence list and chain of custody)
Plastic bags
Live CDs
Food, water, jacket, sweet, spare t-shirt, deodorant (remember the "3-2-1 rule": 3 hours of sleep, 2 meals, 1 shower
With the help of this kind of app, you are able to keep your packing list up to date and not miss important stuff when you need to leave in emergency!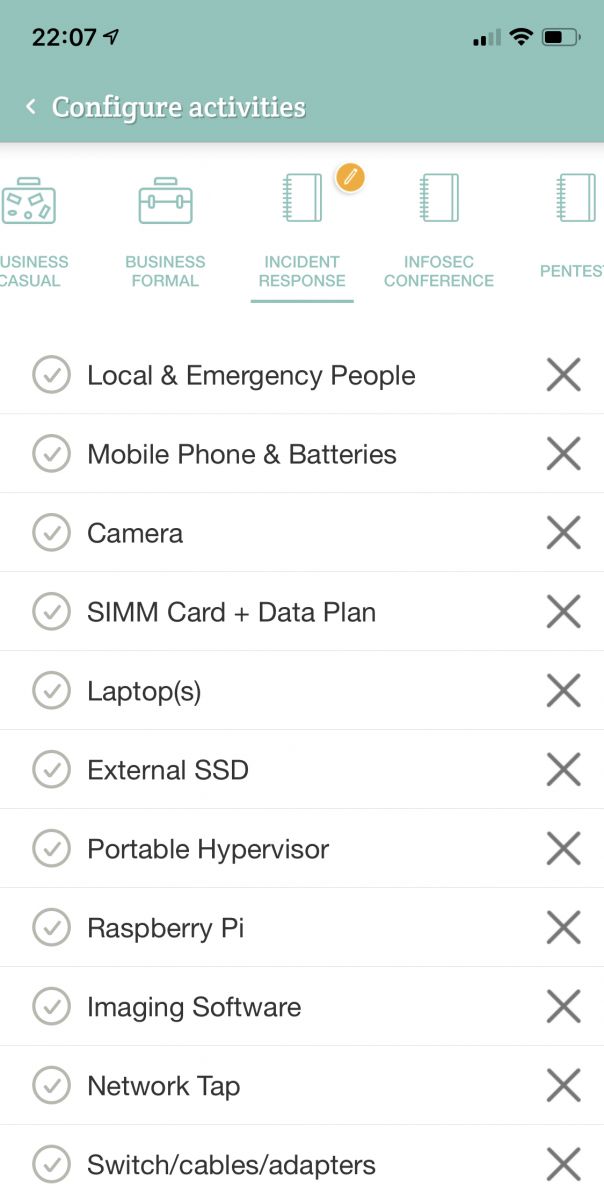 If you are attending SANSFIRE, come to say hello, handlers are easy to find, we usually have our "black shirts"!
[1] https://www.sans.org/event/sansfire-2019
Xavier Mertens (@xme)
Senior ISC Handler - Freelance Cyber Security Consultant
PGP Key
0 comment(s)
×
Diary Archives