Published
: 2006-05-24
Last Updated
: 2006-05-24 18:16:31 UTC
by
Johannes Ullrich
(Version: 2)
0 comment(s)
This morning (shortly after 9am UTC, 5am EDT), Cogent experienced an outage resulting in many sites being not reachable. Things are slowly coming back together. Some sites may still not yet be reachable.
Keynote shows issues between Cogent and almost all of its peers, as well as some isolated issued with Savvis. See
scoreboard.keynote.com
Note: Cogent's URL is 'cogentco.com', NOT 'cogent.com'.
Screen shot from Keynote as of 07:50 EDT (11:50 UTC):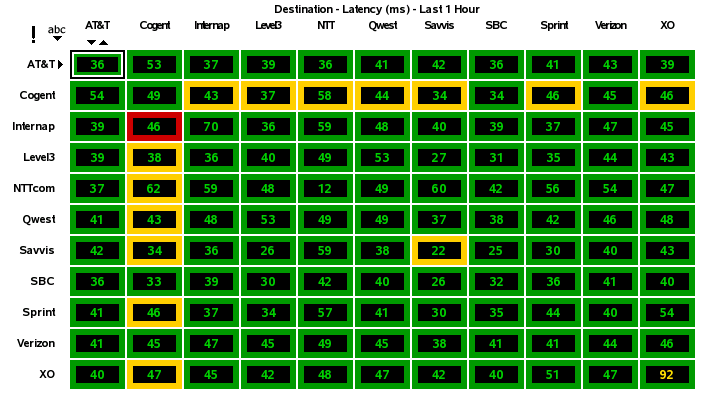 Keywords:
0 comment(s)
×
Diary Archives